Welcome to Hansa! We have a number of local offices around the world. If we have zoned you incorrectly, please select from the following options.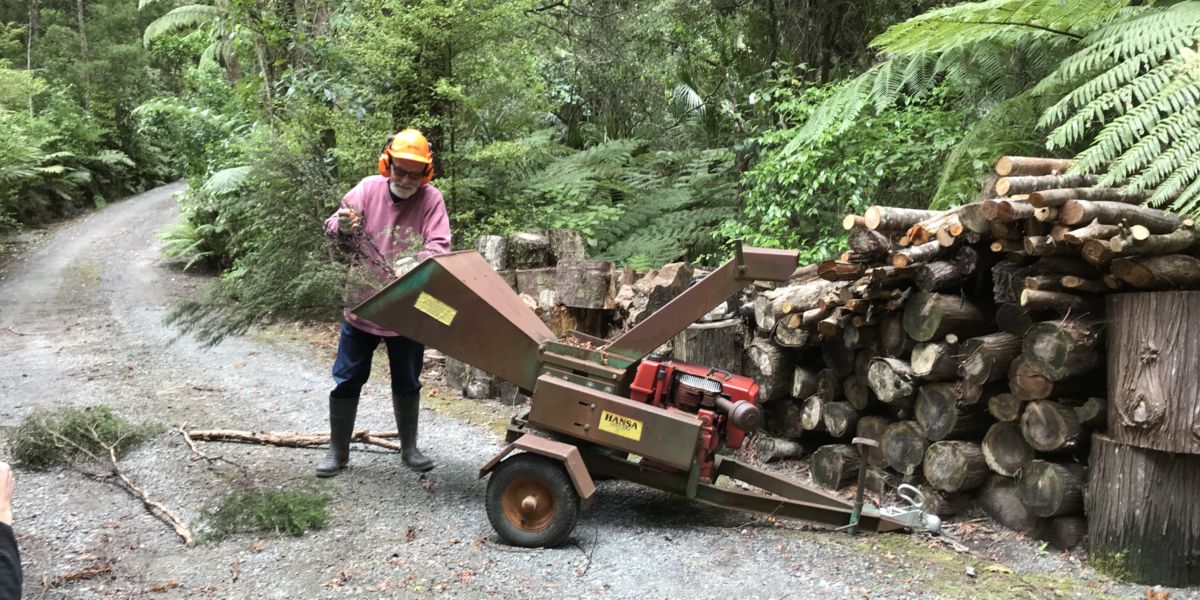 Veteran Chipper Retires
Nestled among New Zealand's greatest natives once sat an original Hansa Chipper – a model that was affectionately nicknamed The Chuck and Duck.
Proudly owned by John Biesebroek the vintage Hansa was purchased second hand in 1990 and had spent the last 28 years chipping and mulching in a designated significant native area just North of Auckland, New Zealand.
With 440 meters of driveway, John's Chuck and Duck was used frequently. Clearing away fallen debris and branches from the 80 acres of regenerated native timber surrounding John's home.
When asked how many trees The Chuck and Duck had shredded in its day John's reply was "a hell of a lot! The property needs to be maintained. Storms can do a lot of damage, especially to dead trees, which can become dangerous over our driveway. "The Chuck and Duck was finally eased into its retirement last year after it came to Hansa Chippers for a service - although John stated that he would have happily carried on using it, the team at Hansa was blown away with what they described as an 'antique' of sentimental value and made a deal with John to trade it towards a new C21.
John was unaware of the machine's Chuck and Duck nickname, but said that it certainly struck a note when he heard the term. "Although the Chuck and Duck was great, its name says it all, you have to be experienced to use it. We had some very very close encounters after putting timber in the machine – you never knew when it was going to come back! The C21 is safer and more than sufficient for our block, we are very pleased with it."
John went on to compare the two machines, "We were very dependent on the original chipper as we needed to do a lot of work, it was never a disappointment but there's no comparison, the new machine is superior, the C21 is more efficient, faster and its doing a tremendous job."
"One of my favourite features of the C21 is that its road towable, it makes it so much easier if you want to use it at a different location, you're not restricted. And of course, the safety, there's no more chucking and ducking! I've had over 25 years' experience with Hansa Chippers, it's great to see the advancements it's made with its machines.
Hansa Chippers is pleased that John re-uses the mulch, something they promote to its customers, "the mulch from the chipper is used in my garden and in between the trees, it's our way of bringing it back to nature." and John's friends and family have seen the land change over the years as the native trees and birds flourish under John's care. Martin Vogel, Managing Director of Hansa Chippers was thrilled to have The Chuck and Duck back. "I couldn't believe it when it turned up for a service. I was only just born when this was made, and for it to still be in working condition is a great honor to my father's workmanship. The machine will be spending the rest of its days in our new show room."