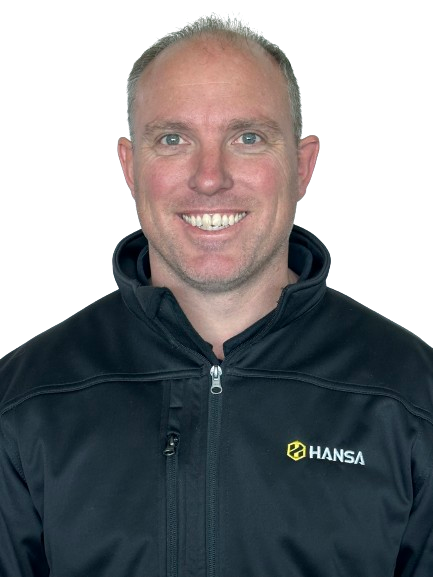 Martin Vogel
Managing Director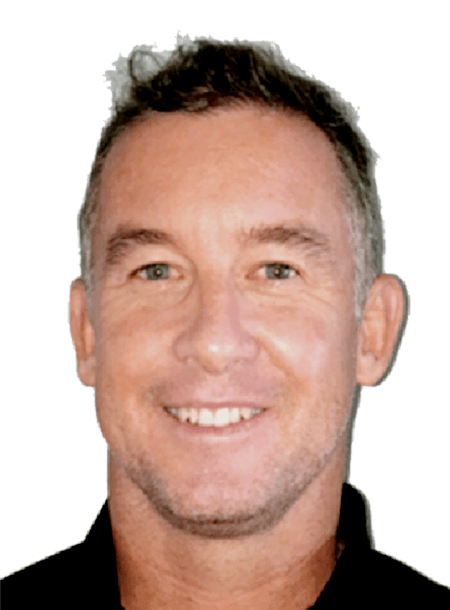 John Lyon
National Operations Director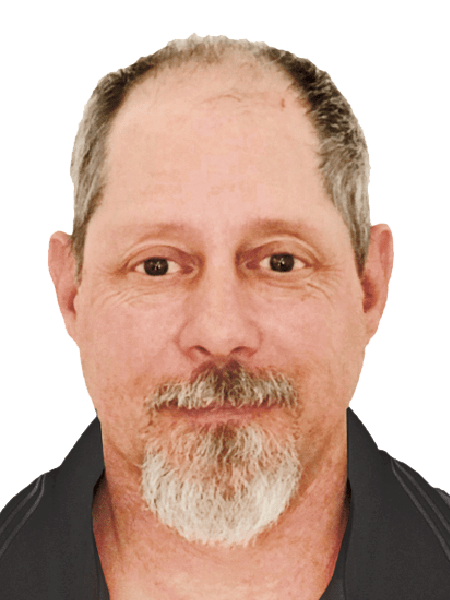 Shiloh Armitage
Customer Services & Logistics
Our Reputation
Hansa Heritage
Founded by Manfred, the next generation of Hansforming is led by son Martin, inheriting his fathers ingenuity. Growing up alongside Hansa, Martin developed a passion for Engineering. And after following his father's footsteps to complete an engineering degree, he officially joined Hansa in 2002, but has been involved in Hansa since day one.
Dependable for a Lifetime
Whether it's a hired machine, a personal purchase or a business investment, we believe in providing the best chipping experience. That's why our chippers come with a 3 year warranty on registration, and we have developed ongoing service and support systems to keep you chipping for a lifetime. As a testament to the pride that our customers feel for their chippers, we've met many long-time users who love their 'Hansa' and heard many great success stories over the years. Such is the workmanship and quality of our machines that we can still find working units of early model chippers that were made by Hansa 40 years ago.
Hansforming Landscapes
Making a Difference
As the second-generation owner and director, Martin has seen Hansa's growth first-hand and found that many of Hansa's best innovations came from listening to customers. That's why at Hansa we make a point to ensure that everyone in the Hansa family – including staff and customers – makes
a difference. To this day, the design team works to involve customer feedback into every Hansa design.

Pride in Your Work
As proud as we are about the chippers we produce, we know they need to earn their keep while they're in your hands. So, whether you're tending your own gardens, working as a landscaper, a professional arborist or other commercial user, our chippers are all designed to make tough work enjoyable. It's not just about getting the job done, but the experience of doing it well, and doing it better – using less time, less people, and having less down-time. Our customers are people like us, people who take pride in their work and have an appreciation for a job done well.
Forward Thinking
Sharper Production
As specialists in chippers, we must offer a superior product to ensure we remain competitive to mass manufacturers. That's why all our machines are of our own design and use the latest manufacturing technologies in our engineering and production including: Solidworks 3D Design, CNC machining, Laser-cutting, CNC folding, Robot welding and in-house powder-coating facilities. Our dedication to production quality helps us stand apart from others and produce unmatched durability of  finish.


Sustainable ambition
With the long lifespan of our products, our customers don't buy replacements often. To maintain this quality our sustainable approach is to grow our exports so that more people can enjoy the very best chippers we can make – without compromise. We also believe in environmental sustainability. Our chippers are built to be as efficient as possible and are finished with a non-toxic surface. Our customers are people who believe in re-using their woodchip as mulch for a socially responsible approach to greenwaste that adds value back into the landscape.